Self-Portrait: Untitled 1 From the Series 'While You Were Sleeping' © Amelia Shepherd 2018

Self-Portrait: Untitled 2 From the Series 'While You Were Sleeping' © Amelia Shepherd 2018

Self-Portrait: Untitled 3 From the Series 'While You Were Sleeping' © Amelia Shepherd 2018

Self-Portrait: Untitled 4 From the Series 'While You Were Sleeping' © Amelia Shepherd 2018

Self-Portrait: Untitled 5 From the Series 'While You Were Sleeping' © Amelia Shepherd 2018

Self-Portrait: Untitled 6 From the Series 'While You Were Sleeping' © Amelia Shepherd 2018

Self-Portrait: Untitled 7 From the Series 'While You Were Sleeping' © Amelia Shepherd 2018

Self-Portrait: Untitled 8 From the Series 'While You Were Sleeping' © Amelia Shepherd 2018

Self-Portrait: Untitled 9 From the Series 'While You Were Sleeping' © Amelia Shepherd 2018

Self-Portrait: Untitled 10 From the Series 'While You Were Sleeping' © Amelia Shepherd 2018

Self-Portrait: Untitled 11 From the Series 'While You Were Sleeping' © Amelia Shepherd 2018

Self-Portrait: Untitled 12 From the Series 'While You Were Sleeping' © Amelia Shepherd 2018
'While You Were Sleeping' was shortlisted for the BPF OPEN18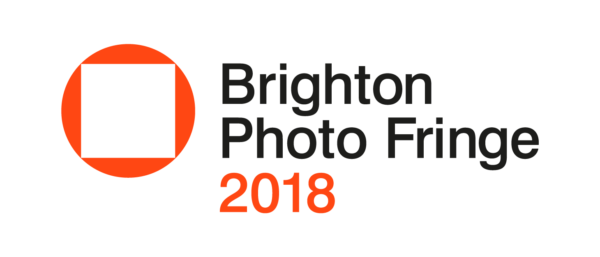 While You Were Sleeping showcased at BPF18 during October 2018 at;
Onca Gallery: 14 St George's Place, Brighton, BN1 4GB, UK

While You Were Sleeping
I'm finding out that becoming a mother is about becoming a whole new person. 'While You Were Sleeping' is a self-portraiture project which continues my interrogation into the role of mother. My daughter and second child was 12 months old when I began shooting this series. It took that first year to find the moment to clear my domestic stage, assemble my props, mount my camera on its tripod and start shooting.
Each self-portrait was mentally conceived, sketched out and then shot. Maybe there'd be two days for this to occur, maybe two weeks, at worst two months. Shooting had to take place whilst my daughter was sleeping. Feeling trapped, oftentimes quite literally so under the weight of a baby I'd force my mind to escape, pondering how to articulate my situation photographically. I began to need to create these 'tableaus' to reconcile the creative being within the new mother body.
'While You Were Sleeping' deliberately applies a minimalistic aesthetic. This allows me to strip back my thinking, to take a break from the emotional, mental and actual physical chaos which has for the immediate short term become my life as mother of two young children. The domestic has become so all encompassing to a degree I was entirely unprepared for. It has become suffocating. The thing from which I cannot escape. These self portraits attempt to embody these feelings.
These self-portraits explore my new identity as mother and my maternal transition. By making work within the context of my motherhood experience I am able to continue working as a photographic artist.